Which Will is right for you?
Different types of will offer various levels of protection and flexibility. For example, you should obtain legal advice before having a Will written. It would help if you got legal advice as you may have inheritance tax issues or minor children or grandchildren to consider when writing a Will. 
Where you have a property you own, like your home, or where real estate is involved, you must obtain legal advice from a solicitor or an accountant.
Anyone making a Will must be deemed of sound mind. 
Single will 
Make will just for you, whether or not you are in a relationship.
Mirror wills 
Make a will with someone else who has the exact wishes as yours.
Trust wills 
Make a will with increased asset protection and adequate flexibility.
Lasting power of attorney 
 Appoint someone to make decisions on your behalf. All prices include VAT.
All wills are stored free of charge for your lifetime.
The fixed fee Probate Legal Advice quote is the fee you pay. There will be no nasty surprises.
A home visit will provide a writing service
 When making a will, Probate Legal Advice understand that sometimes the process can seem complex. For example, you may wish to discuss your options face to face with a professional before making any decisions about your Will.
Probate Legal Advice makes will writing easy with our range of will writing services, including online writing, telephone, and face-to-face services. Our fixed cost will writing services include free, secure storage.
The fixed fee Probate Legal Advice quote is the fee you pay. There will be no nasty surprises.
Probate Legal Advice values of openness, honesty, social responsibility and caring for others are core to our service.
What happens if you die without making a will?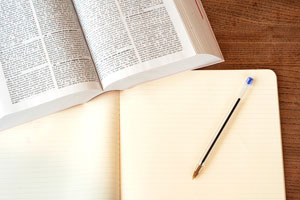 The government will decide who gets what if you live in England or Wales and die without writing a legally valid will. If you have no living family members, all your property and possessions will go to the Crown.
If you have children under 18, other people can decide who will take care of them and manage their finances, education and living arrangements. By making a will, you can specify your wishes.
What exactly is a will? What does it involve?
A will is a legal document that allows you to state what should happen to your assets (your money, property, investments, and possessions) as well as your young children after you have passed away.
Different types of Will are available, and each suits different needs. Is the will just for you or for you and your partner? 
A basic will for a single person is known as a single will and is best for people who want to record their wishes. If your wishes are similar to someone else's (typically your partner or spouse's), then you may want to make standard mirror wills. 
Alternatively, there are various trust wills available. These may be more suitable if, for example, you want to provide for your partner but also have children from a previous relationship.
A trust will also help protect your estate against care home fees, or it can be used to protect inheritance if beneficiaries cannot manage their finances.
By making a will, you can:
Appoint people you trust to look after your children under 18 years, known as guardians
Appoint people you trust to carry out the terms of your Will, known as executors
name the people or charities you want to benefit from your estate known as beneficiaries
Leave gifts of specific items or fixed sums of money called legacies.
Create trusts to help protect your assets for future generations, protect against residential care costs or help vulnerable or disabled beneficiaries
State your funeral wishes
A will is one of the most important legal documents you will ever sign. If you die without a valid will in England or Wales, the law can decide who has responsibility for children under 18 and who receives your money, property, cars, pets, and other belongings.
Your Will deals with your belongings (such as your property, bank accounts and personal possessions) that you own at the time of your death, not when you write your Will. So even if you don't have much to leave now, your financial situation could change significantly, particularly if you expect to have paid off your mortgage or are likely to receive an inheritance at some point.
Making a will clarifies your wishes and enables you to give your loved one's financial protection after you die. 
For example, suppose you are a couple with similar wishes. In that case, you may want to make mirror wills, which are separate wills that mirror one another, with each person leaving their assets to another or the same beneficiaries.
How to make a Will UK?
Many people assume that making a will in the UK is complicated, but with the right advice and a specialist writer to help you with every step, Probate Legal Advice makes the will-writing process easy.
Before you think about how to make a will, there are some decisions you'll need to make.
These include:
which type of Will do you want to make
who you'd like to inherit from you
who you'd like to look after your children (if they are under 18)
whether you'd like to leave anything to charity
who you'd like to deal with your estate after you die
You can either have made these decisions before you start to make your Will, or you can discuss your thoughts with your will writer at your appointment.
Once you have decided, you will need certain information to hand, including the names and addresses of anyone you are naming in your Will.
When you are ready to start making a will, you can speak to our will writing team to ask any initial questions and start making your Will.
What types of things should I include in my Will?
When you're writing your Will, there are several ways you can divide your estate:
a fixed sum of money (such as £5,000 to your nephew) is called a pecuniary bequest
a specific item (such as a family heirloom or piece of jewellery) is known as a specific bequest
a percentage of your estate (after everything else has been paid off) is known as a residuary bequest
The proceeds of any life policy you may have. Insurance policies should be appropriately set out in the Will. 
It's also possible for your Will to say that you would like to leave a gift to someone if they survive you, but you would like this gift to be passed on to someone else if they don't. This is called a reversionary bequest.
To better manage inheritance tax, so any liability for inheritance tax is reduced, you must seek legal advice regarding estate planning.
Can an executor of a will also be a beneficiary?
Yes, they can. There is no reason why any family member, friend, or anyone else benefiting from your Will cannot be an executor, as long as they are over 18. 
So, a more important question is, are they willing and able to be executors? It's worth having this conversation with them first if you are unsure.
Do I need a will if I do not own a house?
It is a common belief that it's only worthwhile making a will if you own your own home or other significant assets. But this is not the case because a Will deals with more than just property ownership.
What if I do not have anything to leave?
Everyone has something to leave behind, even if it is their personal possessions. However, even if you may not have much money or property now, that does not mean you will not have more to leave in the future. Do you play the lottery? 
Are you likely to receive an inheritance from a relative? 
As no one knows when they are likely to die or how much they will own, the safest action is to write a will, so your wishes are clear.
Tips for writing a Will
The first thing to consider is who you will choose to look after your children if you die. For example, if you currently have parental responsibility over your children under 18 years old, then you can appoint a guardian for your children in your Will. This appointment only takes effect if no one else has parental responsibility over your children when you die.
You can also include your children as beneficiaries in your Will, even if they are young. For example, you should decide at what age you would like your children to access their inheritance (often 18, 21 or 25).
While the child is under that age, their inheritance will be held in a trust and managed on their behalf by people called trustees, who can also be appointed in your Will.
Can I include funeral instructions in my Will?
You can go into as much detail as you like but bear in mind that this particular aspect of your Will is just an expression of a wish and is not legally binding on your executors.
Can a will help protect my home against care home fees?
Yes, writing a trust will be an effective way to protect your home or savings against care home fees in the future.
I am not married to my partner – should I make a will?
Inheritance laws in England and Wales do not currently make allowances for partners who are not married or in a registered civil partnership. However, if you want your partner to inherit from you after you die and you're not married, then you should make a will stating your wishes.
How does getting married affect my Will?
When you get married or enter a registered civil partnership, this automatically voids any existing will you have. 
The only way your Will is not going to be voided by marriage or civil partnership is if you have included specific terminology in your Will that references your upcoming wedding or civil partnership.
If you have got married or entered into a civil partnership, it is essential to make a new will.
Making a will and mental capacity
To make a will, you must fully understand what you are doing and its implications. This is known as having mental capacity. It would help if you could understand what you are doing when the Will is made and when it is signed in the presence of two witnesses.
Four things must exist at the same time to prove testamentary capacity. A person must:
Understand that the document will deal with the distribution of their estate when they die
Understand what is in their estate; this does not mean every individual asset and liability or their exact values, but there must be a general awareness)
understand if there are people who could have a moral claim on their estate, regardless of whether that person is included as a beneficiary in their Will
not be suffering from a 'disorder of the mind.'
One way to help prove testamentary capacity is to have your Will professionally written. A professional service should ensure that an assessment of capacity takes place, which should be recorded on file for future reference.
Probate Legal Advice will-writing service made easy
Making a will can be quick and easy if you use a will-writing service to provide the proper guidance and support. Probate Legal Advice will provide a writing service and specialist to help you complete each process step, from start to finish.
Our will writing advisors can discuss your wishes, offer recommendations, and help you to make a will that is right for you and your circumstances.
There are several ways for you to write a will with us. For example, Probate Legal Advice offer an online will writing service, a telephone will writing service, a video will writing service, and face-to-face will writing in your own home.
Can any of my beneficiaries be a witness when I am making my Will?
No. A beneficiary in your Will should not be a witness to you signing it. The spouse or civil partner of the beneficiary should not be a witness either. If they do witness your Will, their gift could fail.
Can I nominate Probate Legal Advice to be my executor?
Yes, you can. Probate Legal Advice offers a Professional Executor Service. This is a popular option with people who do not want their loved ones to have to deal with all the legal and financial responsibilities of probate after they are gone.
There is no charge to name Probate Legal Advice as an executor in your Will. However, if we do act as executors after you die, there is a fixed fee cost which is agreed upon with your executor before any work is conducted.
A probate fixed fee quote is calculated when you die and is based on the value and complexity of your estate.
Where should I store my Will?
Your Will should be stored somewhere it is going to be safe. But where your executors know how to find it? 
When you write a will with us, Probate Legal Advice can securely store the original Will for you should you wish. This service is completely free for the rest of your life. 
Alternatively, you can choose to keep your Will yourself.
If Probate Legal Advice holds your Will, then your executor will need to contact us to inform us when you have died. Probate Legal Advice can then arrange to release your original Will from our secure storage facility.
Probate Legal Advice will confirm the executor's identity and offer free help and guidance to ensure they know their responsibilities. Probate Legal Advice can also provide our professional assistance if needed.
Can my Will be challenged later when I die?
Yes – all wills can be challenged; the real question is, 'can my will be successfully challenged?
If your Will includes your nearest relatives and dependents such as your husband, wife or civil partner and your children, there is little reason why your Will should be challenged. 
But, if you exclude someone who might expect to benefit from your Will, or there is a suggestion that you do not have the mental capacity or have been influenced or coerced whilst making your Will, then there is a real possibility your Will could be challenged.
You can reduce the risk of a successful challenge by getting your Will professionally drafted with the help of a will-writing specialist regulated by the Solicitors Regulation Authority. An prepared will hold up to any future challenge.
Talking to your family and loved ones about your Will is also essential, particularly if you exclude them. This prevents questions about your motivation after you die.
Alternatively, you could write a letter to your executors stating why you have excluded a particular person from the Will. This is called a Letter of Wishes and can be stored with your Will.
What does Undue influence mean in Will writing?
Undue influence refers to an individual being influenced by another person to make a will or amend their existing Will in a way that does not reflect their true wishes, usually for that person's benefit.
Typical examples of undue influence include making a will under force, fear, or threat from another person. If someone has lied or been deceitful to influence your choices in your Will, this could also be undue influence.
Suppose your Will contains an unexpected gift or contradicts your previously expressed wishes. In that case, usually, it is a good idea to take measures to reduce the risk of it being challenged on the grounds of undue influence after you die.
Probate Legal Advice writers will check to ensure you're not acting under the undue influence of someone else. These checks will be recorded and can be called upon if your Will is ever challenged in the future.
There is no such thing as writing a standard will
There is only one of you, and your Will is personal to your circumstances, wishes, and assets. When making a will, you need to consider questions such as:
Who will look after your children?
What will happen to your home?
What will happen to your pets?
Will Inheritance Tax (IHT) be payable on your estate?
These are just a few points we'll cover as part of our Will writing service.
Write a Will online
Get started with our online will writing service, and you'll get a follow-up call to answer any queries and finalise your Will.
Start your Will online
Will writing services regulated by the SRA
Many solicitors offer Will writing use one local to you who a friend has recommended. Ensure the SRA regulates them.
This gives you peace of mind that your Will is being written and stored correctly by a brand you know and can trust.
Mirror wills – couple to retire
Probate Legal Advice has staff working in different businesses with offices in Manchester, Grimsby, Bristol, Stratford-upon-Avon, Crawley, London, and Sheffield.
Can I name a beneficiary as an executor?
Yes, you can name a beneficiary as an executor of your Will. However, you cannot ask a beneficiary to witness your Will.
Discretionary trusts in wills explained
A discretionary trust is when money or other assets are held in a trust, and your trustees decide which people become beneficiaries.
What are digital assets in your Will?
Your Facebook or Twitter account are a typical example of digital assets, or it could be Bitcoin or any crypto currency.
94% of Brits have online accounts, but only 25% have planned what to do with them after they die.
If you leave more than 10% of your estate to charity, then the inheritance tax rate on your remaining estate will fall from 40% to 36%.
Recent research gathered by insurance company Royal London has found that 54% of UK adults don't have a will, and 5.4 million people have no idea how to make one.
Request Free Legal Advice 
Our top read Blogs: